Thank you for visiting nature.com. You are using a browser version with limited support for CSS. To obtain the best experience, we recommend you use a more up to date browser (or turn off compatibility mode in Internet Explorer). In the meantime, to ensure continued support, we are displaying the site without styles and JavaScript.
Advertisement
Harold Varmus is professor of medicine at Weill Cornell Medicine in New York City and a senior associate at the New York Genome Center, New York. He directed the US National Institutes of Health from 1993 to 1999.
You can also search for this author in PubMed Google Scholar
Elias Zerhouni is professor emeritus of radiology and biomedical engineering at Johns Hopkins University, Baltimore, Maryland, and directed the US National Institutes of Health from 2002 to 2008.
You can also search for this author in PubMed Google Scholar
You have full access to this article via your institution.
The White House in Washington DC. It includes the Office of Science and Technology Policy, which helps to coordinate federal science policy.Credit: Getty
Unlike most other advanced economies, the United States has typically relied on a diversity of decentralized federal science agencies to design and conduct the government's research programmes. With funding decisions made by several congressional committees and with minimal oversight from the Office of Science and Technology Policy (OSTP) in the White House, this approach has been enormously successful.
As former directors of one of those science agencies, the National Institutes of Health (NIH), we remain fans of our distributed federal system. It encourages a broad base of support for the sciences in Congress, and it protects basic research from partisan politics and from narrowly managed planning processes. It has fostered US leadership in scientific discovery since the Second World War.
Yet we have come to realize that the country needs an additional mechanism to promote national and global goals: a Department of Technology and Science Policy (DTSP), the leader of which would join other department heads and administration leaders to form the president's Cabinet.
What should this department do, and why do we propose it now? Over the past decade or more, the US government has been required to do more in science and technology than simply foster discovery and then expect the private sector to apply those discoveries to practical purposes — as Vannevar Bush, who organized the US government's science programmes during the Second World War, advised in his foundational guidance more than 75 years ago1. Expanding demands have been precipitated by pandemics, climate change, transitions in sources of energy, loss of biological diversity, and other natural and social crises. Furthermore, the growing strength of the scientific enterprise in large parts of Asia and in a mostly unified Europe has sharpened the competition for global leadership, especially in the commercial sectors that are dependent on science and technology.
Governments in nearly all highly developed economies have responded to such pressures by establishing ministries to pursue strategic research goals and to coordinate long-term activities across sectors (see 'Science governance in research-intensive regions'). China's Ministry of Science and Technology, for example, has designed and funded the Made in China 2025 plan. This will invest in major technologies such as semiconductors, biotechnology, computing and other strategic industries, with the goal of China achieving 70% self-sufficiency by 2025 and 100% by 2049 (see go.nature.com/2zeknxs). Similarly, the European Union's 95.5-billion (US$108-billion) Horizon Europe research programme for 2021–27 is intended to improve industrial competitiveness in all technologies that are crucial to a modern economy (see go.nature.com/2zdjpne).
The United States now seems to be the only research-intensive country without such an instrument, limiting its ability to compete and, equally importantly, to collaborate with other nations.
Country
Governing agency or programme
Stated responsibilities
Weblink
China
Ministry of Science and Technology
National strategies for innovation-driven development (including Made in China 2025)
http://en.most.gov.cn
European Union
Horizon Europe
Long-range research and innovation programme to boost EU competitiveness
https://go.nature.com/2zdjpne
Japan
Ministry of Economy, Trade and Industry
Development of Japan's economy and industry
https://www.meti.go.jp/english
Germany
Federal Ministry of Education and Research
Education policy and research funding, including for "technological sovereignty and innovation"
https://www.bmbf.de/bmbf/en
France
Ministry of Higher Education, Research and Innovation
Strategic research and education activities
https://go.nature.com/3tysjcv
Canada
Innovation, Science and Economic Development Canada
Developing a "competitive and knowledge-based Canadian economy"
https://go.nature.com/3t7ssqp
India
Department of Science and Technology
Major industrial and science policies and their implementation
https://dst.gov.in
United Kingdom
Office for Science and Technology Strategy (proposed)
Strategic directions and funding for UK science and technology
https://go.nature.com/3hm4tcs
South Korea
Ministry of Science and ICT
All national science and technology strategies and programmes
https://english.msit.go.kr/eng/index.do
Past efforts to consolidate all federal science programmes under one roof have been repeatedly — and, in our view, correctly — rebuffed by the US scientific community, largely because of concerns that such centralization would damage the fertility, flexibility and fiscal support of the nation's scientific work (see, for example, ref. 2). Still, proposals continue to appear, recommending consolidation, streamlining or modernization of the governmental apparatus that oversees science and technology3,4.
The department we advocate here, however, would not change the governance or funding of most of the existing federal research agencies. Instead, it would provide a much-needed venue for planning long-term science policies and for developing multidisciplinary, broadly useful technologies.
The administration of President Joe Biden has already signalled its support in several ways for a larger role for science and technology, both to counter global and national threats and to make the country more competitive economically. For example, Biden is the first US president to place the OSTP director in the Cabinet. He has endorsed existing legislative proposals for a drastic expansion of research investment by creating a technology-focused directorate at the National Science Foundation (NSF; go.nature.com/3dktxah). He has proposed the establishment of two further Advanced Research Project Agencies (ARPAs) for mission-driven work in health (ARPA-H; go.nature.com/3cfqjyx) and climate (ARPA-C; go.nature.com/3jwdrt8). And his administration has unveiled extensive, methodologically complex plans for pandemic preparedness that would be managed by the OSTP5.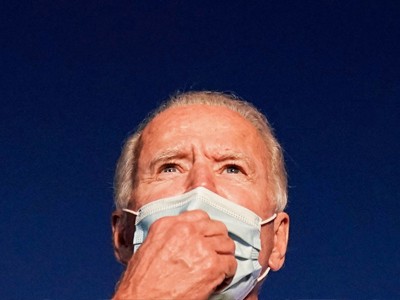 Memo for President Biden: Five steps to getting more from science
Memo for President Biden: Five steps to getting more from science
These proposals share defining characteristics that differentiate them from the goals of existing agencies. They are designed to combine public- and private-sector strengths across disciplines, and are intended to provide tangible societal and economic benefits in response to well-documented needs. These objectives require fundamentally different management styles and greater collaboration among existing government agencies, academia and industry, both within and between countries.
Public–private partnerships will be crucial for the success of the proposed technological programmes. Private industry, understandably, requires a sufficient probability of returns on its investments to assume bold but uncertain technological risks. Large companies that once led such advances in their own research laboratories — such as what is now Nokia Bell Labs, headquartered in Murray Hill, New Jersey, or the former Roche Institute of Molecular Biology in Nutley, New Jersey — have largely abandoned long-term efforts of this type in favour of more immediate research and development goals. Academia lacks the means to assume such responsibilities, given current funding mechanisms. US government agencies have not substantially modified this dynamic, despite their relatively large budgets compared with those of similar agencies in competitor nations.
A DTSP could devise new mechanisms of support that bring governmental, academic and commercial labs together to pursue common strategic goals, such as overcoming antibiotic resistance, combating food and water insecurity and reducing greenhouse-gas emissions.
The science community has voiced general support for the initiatives proposed by the Biden administration. But there is less agreement about where these expanded activities should sit in the government's Executive Branch — as a part of the president's Executive Office; as a component of a department or of an agency (such as the NIH) within a department; or as a free-standing agency, such as the NSF.
Some scientists have expressed concerns that the NSF's conventional allegiance to fundamental discovery could be undermined if a large technology directorate were added to it6. The plan to host ARPA-H at the NIH7 raises questions about how the new agency would be distinguished from existing NIH institutes and centres with respect to operations, governance, culture and goals. Several government departments might be interested in acquiring ARPA-C, but a new climate agency could be limited in scope if it were assigned to any single existing department. Furthermore, the overburdened OSTP, which has only a modest annual budget (of about $5 million to $6 million) and a relatively small staff, might be ill-suited to managing a programme as large and complex as the pandemic preparedness initiative.
Sociologist Alondra Nelson (left) is deputy director for science and society at the Office of Science and Technology Policy.Credit: Kevin Lamarque/Reuters
Our view is that, instead of dispersing the proposed programmes between multiple existing agencies that have widely differing mandates, they should be united under a different kind of governance. We envision a DTSP that is run by a directorate resembling the current OSTP. The secretary of the new department would ideally have broad experience in both technology development and science policy.
Its operational components would include the proposed technology directorate (but presumably not the existing NSF directorates). The proposed department would also include ARPA-H and ARPA-C. But the existing Defense Advanced Research Projects Agency and energy-focused ARPA-E would remain in the Department of Defense and Department of Energy, respectively, where they have pursued goals that are generally unique to those bodies. The DTSP would oversee those components of the pandemic preparedness initiative that are responsible for technology development, and would perhaps administer a few existing agencies that have broad, multidisciplinary objectives, such as the National Institute of Standards and Technology.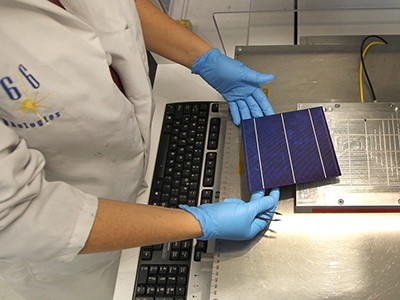 The rise of 'ARPA-everything' and what it means for science
The rise of 'ARPA-everything' and what it means for science
The creation of a DTSP would strengthen the role of the social sciences, especially in enabling technology to be deployed for the broadest benefit. This is a facet of American life that has engendered much disappointment and controversy during the COVID-19 pandemic, and in efforts to confront climate change. Expanded federal support for multiple approaches united under one departmental roof would be consistent with the concept of disciplinary "convergence"8. Methods from a variety of fields are crucial to solving many of today's most difficult problems, as demonstrated by the rapidly expanding roles of engineering and physics and of data and social sciences in medicine and health care8.
In our vision, most of the existing US science agencies that have well-defined commitments to a specific national goal — defence, energy, agriculture, space exploration and health — would remain in their current departments or as free-standing agencies.
We are not proposing that the United States' successful approach to fundamental science be dismantled, reorganized or subjected to any degree of command and control. Nor do we aim to centralize the funding or planning of US science in any one structure, to introduce redundancies or to add another layer of bureaucracy to existing agencies that have thrived under relatively autonomous leadership.
Could the proposed DTSP make the US science system more vulnerable to politically motivated pressures or arbitrary budgetary reductions in an administration less supportive of science than the current one? In our view, this is very unlikely. Among the advantages of our proposal would be the DTSP's relative freedom from political considerations that often influence departments with more-focused short-term goals and scope. Political influence could be further diminished by providing term appointments of roughly six years for leaders of each of the department's science agencies. Most of the current science agencies would remain in place in the Executive Branch, and are likely to continue to receive bipartisan fiscal support from Congress for their scientific work.
We know that the changes we propose are difficult to achieve in any domain of government. Congress is understandably cautious about creating departments, and long-term changes in the oversight of important federal activities should be undertaken only after thorough evaluation and debate. For these reasons, we urge broad discussion of the ideas we advance here. This could be done by the President's Council of Advisors on Science and Technology; by hearings organized by the House Committee on Science, Space and Technology and the Senate Committee on Commerce, Science, and Transportation; and by the research and public-advocacy communities, such as the National Academies of Sciences, Engineering, and Medicine, and others.
In the long run, we must harness research in an effective way if we are to confront our most dire threats. Achieving that goal could depend on the amount of attention given now to organizing the scientific and technological components of government. This needs to be done in a way that matches the requirements of a world that is both more competitive and in greater need of constructive collaboration.
Nature 600, 30-32 (2021)
doi: https://doi.org/10.1038/d41586-021-03543-x
Bush, V. Science — The Endless Frontier (US Government Printing Office, 1945).
Google Scholar 
US National Research Council. Allocating Federal Funds for Science and Technology (National Academies Press, 1995).
Google Scholar 
Kline, R. 'The U.S. needs a federal department of science and technology.' Sci. Am. (20 February 2021).
Flagg, M. & Garg, A. Issues Sci. Technol. Fall, 51–59 (2021).
Stolberg, S. G. 'Biden's 10-year pandemic preparedness plan includes a full-time 'Mission Control' office.' The New York Times (3 September 2021).
Rao, R. 'The Endless Frontier Act Could Drastically Change NSF.' IEEE Spectrum (1 June 2021).
Collins, F. S., Schwetz, T. A., Tabak, L. A. & Lander, E. S. Science 373, 165–167 (2021).
PubMed  Article  Google Scholar 
US National Research Council. Convergence: Facilitating Transdisciplinary Integration of Life Sciences, Physical Sciences, Engineering, and Beyond (National Academies Press, 2014).
Google Scholar 
Download references
The authors declare no competing interests.
News 22 DEC 21
Career Feature 17 DEC 21
News 17 DEC 21
Correspondence 21 DEC 21
News 17 DEC 21
Correspondence 10 DEC 21
Correspondence 21 DEC 21
Correspondence 21 DEC 21
Correspondence 21 DEC 21
University of California San Francisco (UCSF)
San Francisco, CA, United States
Research Institute of the McGill University Health Centre (RI-MUHC)
Montreal, Quebec, Canada
Yale School of Medicine (YSM)
New Haven, CT, United States
University of Minnesota Twin Cities (UMTC)
Minneapolis, MN, United States
You have full access to this article via your institution.
An essential round-up of science news, opinion and analysis, delivered to your inbox every weekday.
Sign up for the Nature Briefing newsletter — what matters in science, free to your inbox daily.
Advanced search
Nature (Nature) ISSN 1476-4687 (online) ISSN 0028-0836 (print)
© 2021 Springer Nature Limited